With Our Hampstead Storage Solutions NW3 You Can Have Your Cake and Eat it Too!
When you are moving house there are many reasons as to why you may need to have a good sort out and get rid of some of your things. There may also be reasons for why you should not throw out some of your more treasured pieces however, sometimes there is no way around it and if you are downsizing especially then you will see the importance of freeing up more space and de-cluttering. There is a solution however, and that is with our Hampstead storage solutions! Our storage solutions give you the freedom to travel, downsize and buy more items without you having to worry about not being able to accommodate them so with this in mind, it is well worth thinking about our NW3 storage options. This is the perfect solution for anyone in this sort of position, as all you need to do is to simply put your things in to a container, where they will be kept safe for as long as you like until you want to return and check or retrieve them. For a free quote today on our NW6 storage solutions call us on 020 3514 9043 now. Hampstead Removals will be able to help you with everything related to storage so make sure you give us a call on 020 3514 9043 if storage is something that we can be of help to you on!

So, why would you pay a company to keep hold of your items in to storage for you? Well, it certainly saves you money on buying or renting a larger property to accommodate the items and for the small cost of our removal services it is more than worth it! There is a lot of work involved when it comes to moving your items in to storage facilities but our company will take care of all of this so as to relieve you of this job. When you are up to your elbows is all task related to a move it can be extremely stressful to think of what to do with your excess baggage, so why not simply store it with us at one of our conveniently located storage facilities in the area. Hiring a Hampstead storage and removals company like ours to offer you NW6 storage solutions and removal services is obviously the way to go if you are planning a move, as it will save you the hassle of hiring separate companies. If you are not moving then our storage team is still here waiting to hear from you!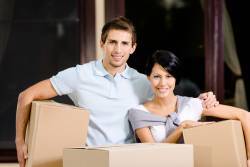 If you are not convinced yet then there let us reassure you that we are offering a fully comprehensive service that caters for the individual needs of each and every one of our clients. You can come and visit your stored belongings any time you like and can easily store them for a long or short period of time in any of our secure and safe storage units Hampstead. Call now to hear about how we can make your move a full sorted out process with very little work on your part. We can't please everybody! If you are after the above, then call Hampstead Removals on 020 3514 9043 right away to ensure that you get the first booking on the dates that you need, and to avoid disappointment when it comes to your NW3 storage needs!